A petition is calling for a 20mph speed zone in Wrestlingworth to stop drivers "hurtling" through the village and putting lives in danger.
The campaign was started by parish councillor Julie Dix, who moved to the area during lockdown and was left appalled by the "ridiculous" speed of drivers.
Councillor Dix, of Wrestlingworth and Cockayne Hatley Parish Council, told the Chronicle: "I live on the High Street, so obviously I witness the traffic all the time. We work from home, and we have a dog, so we are also pedestrians walking through the village.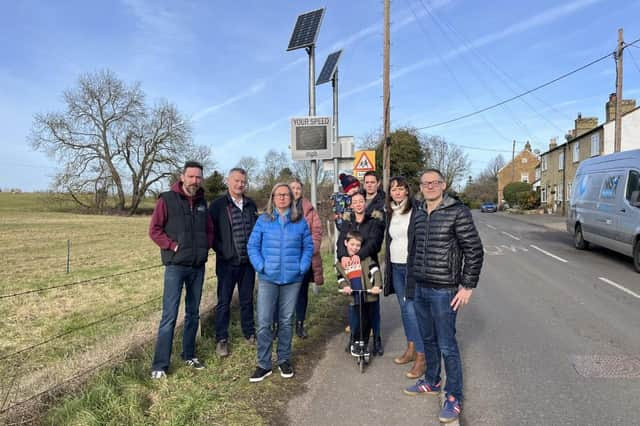 "A driver could also come face on to a horse rider quite quickly, and then of course there's the village school…"
Central Bedfordshire Councillor, Adam Zerny (Potton), who is also championing the petition, said: "Central Bedfordshire Council (CBC) introduced a 20mph zone for Potton in 2015 but says its standard policy is that such restrictions are only applicable to towns. We have noted, however, there are some villages in Central Beds which do have a 20mph limit."
The petition was accepted by Wrestlingworth and Cockayne Hatley Parish Council on Friday (February 3) will the full support of all members.
Cllr Zerny added: "Anyone can sign the petition as long as they live, work or study in Central Bedfordshire. More than one person per household can sign."
To add your name, visit the Central Bedfordshire Council website and search for 'current e-petitions', or click here. The petition link is also available on the We Love Wrestlingworth and Cockayne Hatley Facebook page, and the Parish Council Facebook page. Posters with QR code for the petition will also appear around the village and in local businesses soon.
A Central Bedfordshire Council spokeswoman said: "We take road safety in Central Bedfordshire extremely seriously and once this petition is submitted, we would be happy to review and consider it at our Traffic Management Meeting."